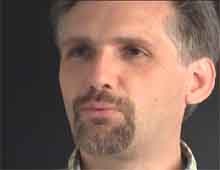 My passions are Data, Analysis, Development, Databases and Support, and I apply them to my Hobbies, Volunteering and Career.
Allow me to bring my passions to your organization!
>>> View my Video >>>

I am available to help you with your Systems Analysis, Programming, Database and Data design and management, Product and Application Support, and/or Direct Marketing Database Analysis.

I can help grow and expand your business by leveraging your existing technology, systems and data; and providing solutions!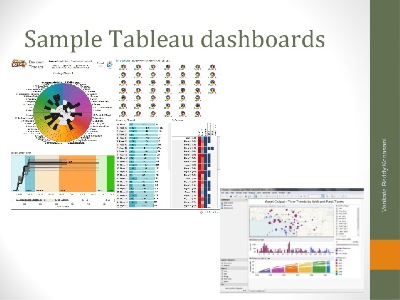 As a Data Analyst I've processed data from various sources into cohesive data marts and databases for Analytics, Dashboards and Reporting.

An advanced Excel user, and proficient at Tableau, and using other skills and techniques, I've transformed data into information that can be used for actionable results!



As a Systems Administrator I developed many utilities, tools, automation and monitors to administer the system, applications, databases and processes.

This development not only provided for more efficient processes and applications, but also prevented future data and system issues.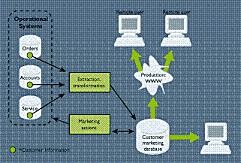 As a Marketing Database Analyst I have helped clients utilize their customer/prospect lists more efficiently with data cleansing for acuracy, merge/purge for de-duped lists, and acurate coding for proper segmentation, usage, analysis and reporting.

Turning data into information, and lists into leads.

As a Supervisor of 3 - 5 development individuals, I directed project work and tasks with teams and/or individual project work, while working on my own projects (a working supervisor). Occasionally this included managing and directing contractors and consultants.

As a Programmer/Analyst I enhanced processes, made them more efficient and further leveraged the iSeries (AS/400) system by adding utility through analysis, troubleshooting and programming. Following are just a few examples:

* Increased efficiency 50% of a heavily used process, to just 4 hours versus overnight, by reprogramming the logic.

* Saved over 500 reams of paper annually and streamlined delivery of reports by converting hardcopy to email.

* Freed up 100 plus programmer hours annually for billable work by developing a custom ETL utility.

For many more examples please see the Skills Detail page.


Would you like assistance leveraging AS/400(iSeries) midrange system(s) to be more profitable?
Do you need help enhancing applications, processes and databases to be more efficient?
Are you in need of technical support for products, applications and databases to help meet your Service Level Agreements?

I can help your organization save time and money while maintaining and enhancing existing systems and in developing new systems and applications.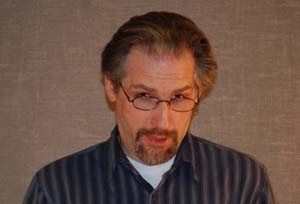 For more information on my Skills,
Recommendations and Experience visit my Biography(expanded Resume) and Skills Detail pages with the links above.

My Biography page also contains some information on my volunteerism and some recommendations (what my colleagues say about me).

The Skills Detail page is where I expound on some of my skills and experiences. At the bottom of that page are some letters of recommendation.


| | | |
| --- | --- | --- |
| Also see my: | | |